Certified Nursing Assistant
 For more info, call or text

1-401-773-7716

today!
Special Pricing and Incentives for September 2023 Class.
Regular tuition $1300* (see scholarship information below)
$99 down and payments as low as $99 , OR
Get an instant $100 rebate (even if you received a scholarship from us) when you:
1) Pay in full before the 1st class (September 18th) and
2) Like and share our Facebook page
Refer a friend and get a $100 gift card for every friend that signs up for one of our career programs
(Friend must enroll and attend at least one class. Gift card redeemable once half your tuition is paid.)
* Scholarship available: If you are not able to get funded by an agency or sponsored by an employer, and you make less than $50,000/year, we will give you a $350 scholarship bringing the tuition to $950. To find out if you qualify for funding by an agency or sponsorship by an employer, click here to fill out the contact form.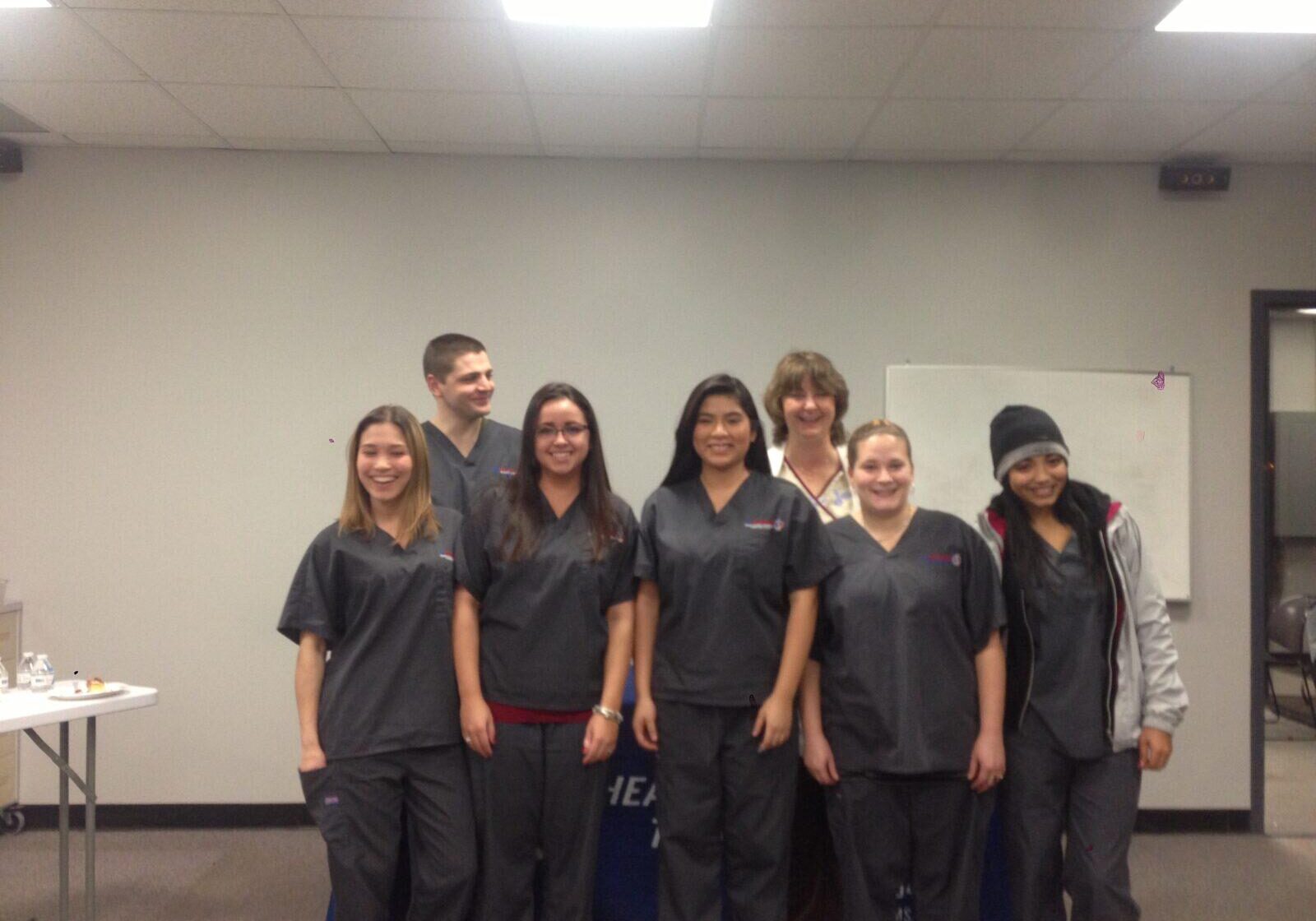 Certified Nursing Assistant
CNAs learn how to care for patients at home, in hospitals and clinics, and long term care facilities.
Certified Nursing Assistants (CNAs) care for the sick or injured in emergency settings as well as routine settings such as a doctor's office, hospital ward, and nursing facilities. People's daily lives and comfort often depend on the compassion, professionalism and competent care provided by these workers. CNAs assist young and older patients with all manner of daily life activities.
The Certified Nursing Assistant program meets three times a week for approximately 11-12 weeks. The program covers all aspects of nursing assistant care including legal issues, scope of practice, and job duties; Physical assessment skills include vital signs (such as blood pressure, pulse, respirations, temperature, height/weight, intake/output); personal care (i.e. bathing, grooming, feeding, dressing); room care (i.e. bedmaking, infection control, preventing/mitigating hazards); assisting with movement & exercise; assisting nurses, doctors, and other health care professionals; and communicating with patients, families, and medical personnel. Included in the didactic portion is laboratory practice using manikins and live human 'patients'. The final week of the program is an internship at a long term care facility supervised by a program instructor. Upon completion of the program, students may avail themselves of job readiness training such as resume writing, job searching, and mock interviews. Graduates are eligible to sit for the State CNA license examination.
---
Certified Nursing Assistant
Fall Semester 2023 Day Course
Our Partners and Affiliates​
We partner with trusted industry resources to serve you best.  We're an Authorized American Heart Association Training Site, a National HealthCareer Association Official Testing Site, a National Registry of Emergency Medical Technicians Official Testing Site, and a Pearson Vue Testing Site.