8For more info, call or text

1-401-773-7716

today!
This is an in-person course. If you want information on taking this course online, scroll down and read the information on our Online-Hybrid option.
Special Pricing and Incentives for Fall 2023 Class.
Regular tuition $1950
Get an instant $450 rebate (bringing tuition down to $1500 !) when you:
1) Pay in full before the 1st class and
2) Like and share our Facebook page
Refer a friend and get a $100 gift card for every friend that signs up for one of our career programs
(Friend must enroll and attend at least one class. Gift card redeemable once half your tuition is paid.)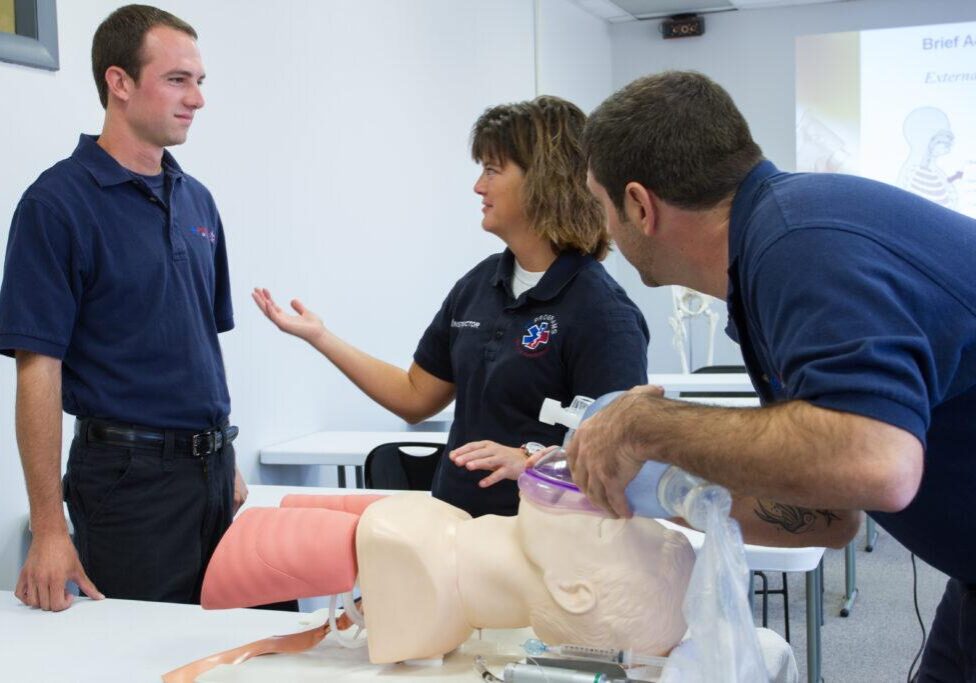 Advanced Emergency Medical Technicians learn how to provide basic and limited advanced emergency medical care and transportation for critical and emergent patients. Must complete Basic EMT training to take this course.
Emergency medical technicians (EMTs) and paramedics care for the sick or injured in emergency medical settings. People's lives often depend on the quick reaction and competent care provided by these workers. EMTs and paramedics respond to emergency calls, performing medical services and transporting patients to medical facilities.
Course Description: Advanced EMT
The Advanced EMT Program spans approximately 16 weeks and is designed to prepare graduates for work on an ambulance/rescue or in an emergency department that utilizes Advanced EMTs as technicians. Students must have completed Basic EMT Training prior to taking this course. Advanced EMT Students will review the topics from EMT training in greater depth but will also learn new skills.
Our Partners and Affiliates​
We partner with trusted industry resources to serve you best.  We're an Authorized American Heart Association Training Site, a National HealthCareer Association Official Testing Site, a National Registry of Emergency Medical Technicians Official Testing Site, and a Pearson Vue Testing Site.